For Event Planners looking for a Christian Speaker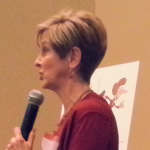 For Speakers and Writers
Check out

WomenSpeakers

. I highly recommend the valuable content and outstanding exposure of membership, not to mention the wonderful affiliate program (I'm an affiliate).
Find my For Speakers and Writers category and learn tips on how you can be the best speaker and writer, personality wise.
Visit Life Coaching and discover how I can help you set and achieve your speaking and writing goals.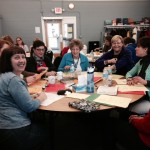 For Everyone
Register to receive 3 free ebooks and quarterly downloadable gifts delivered to your inbox. Ebooks include:

How to be Happily Married, Naked Hangers and All: Surviving and even Thriving with that Quirky Person you Married
Goals Your Way: You Can Be Successful when you set and achieve goals based on your individual personality.
 Mindspa: Detox your Thoughts and restore Harmony to your Mind as you learn to take your thoughts captive.

I promise 2 things: no giving away your contact information and no flooding your inbox.
Remember to Contact me and let me know how I can serve you.