MAKING PEACE WITH PRICKLY PEOPLE:
Transforming Relationships by Loving God, Self, and Others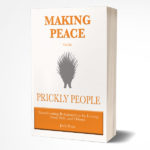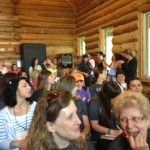 Based on Deb's book, Making Peace with Prickly People. Deb has been researching prickly people ever since she discovered that God could love her, prickles and all! Making Peace with Prickly People is her most requested speaking topic.
God offers us the perfect Rx to making peace with prickly people in the two Great Love Commandments. First, to love Him with all our heart, soul, mind, and strength. And second, to love our neighbor as ourselves.
Your audience will fall in love with God as they discover His perfect personality, gain a new respect for their own lovable selves, and be equipped to transform their relationships.
This topic can be presented in a variety of ways:
Lovable: Explore the lovable personality of Jesus; who is the Heart, Soul, Mind, and Strength of God. Learn how He loves us, and how we can learn to love Him back. One hour devotional.
Loving Me: Explore human personalities. Learn to make peace with yourself and have a healthy self-image. One hour devotional.
Making Peace with Them: Learn to identify personalities in those prickly people and adjust your approach to show them Christ's love. One hour devotional or workshop.
I'm Mad at You!: Dive deep into forgiveness, both Vertical (between me and God), and Horizontal (between me and "prickly"). One hour devotional. See below for details.
The Powerful Influence of Noble Women: A study of Ruth, a Noble Woman. Her powerful influence not only changed her prickly mother in law, but history itself. One hour devotional.
Retreat: three to five session retreat with small group discussion questions, games, crafts and activities.
A free study guide, a prickly people prayer calendar and more are available at www.pricklypeople.com.
"Anyone struggling with conflict in their relationships should read this book. Making Peace with Prickly People will help you untangle the web of bitterness and anger that holds your heart hostage."  — Florence Littauer, International Speaker and Author of Personality Plus (www.classeminars.org)
______________________________________________________________________
 GOALS YOUR WAY:
Complete Your Bucket List Before You Kick the Bucket!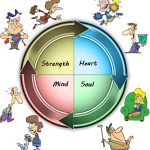 "I'm very sorry to have to tell you this, but you are never going to be successful." The business coach's words stunned me. Most goal programs are designed to achieve the world's standards, not God's standards. God designed each of us uniquely for a special purpose. But how do we discover and accomplish that purpose?
How to Complete Your Bucket List is based on God's G.O.A.L.S. – God's Objectives Applied to Life's Situations. Your audience will be equipped and encouraged to set and achieve goals according to God's standards and their individual personalities.
This topic can be presented as a one hour devotional, a two hour workshop, or a three-five session retreat complete with small group discussion questions, games, and crafts.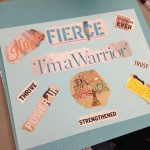 Audiences can take a free online personality assessment at www.personalitykey.com. For a free eBook on this topic, contact Deb. 
"[I learned] setting goals doesn't have to be such a fear and why I have struggled based on my personality. This is my second retreat with you and I leave with information that helps me look inward and work on me for the better."  Wendy Hardy, Mt. Hope Congregational Church, Livonia, MI
---
I'm Mad at You!
Were you taught to 'hit back' as a kid? I was! It's only fair, right? Give as good as you get, fight fire with fire, you get what you deserve. That's fair!
But God plays by different rules. God doesn't play fair. He doesn't give us what we deserve when we receive His forgiveness. Jim Daly writes, "Relationships thrive when we put aside what someone deserves and give them what they need." God's plan for forgiveness wasn't fair to Jesus, it was extravagant and gracious. He asks us to forgive others in the same way.
I'm Mad at You is a one hour workshop about forgiveness, based on Deb's book, Making Peace with Prickly People. Who am I mad at? Is it God, myself or others? Your audience will learn how to forgive just about anyone…and who they should never forgive.
A demonstration of making "Anger Smoothies" helps bring home the danger of holding anger inside. Audience members are given an opportunity demonstrate their forgiveness by shredding a forgiveness card as they leave the event.
---
The Powerful Influence of Noble Women
Have you ever wished you had more influence? Do you long to make an impact for Christ? Is there a hidden gem of nobility deep down inside that longs to spring forth? "The Powerful Influence of Noble Women" is a new look at the old story of Ruth in Scripture. Ruth was a Noble Woman, and her powerful influence not only changed her bitter mother-in-law, but history itself. Examine this familiar book by diving deep into the mother-in-law/ daughter-in-law relationship between Naomi and Ruth. Hurt people hurt people, but healthy people help people.
Deb also shares personal stories of her relationship with her mother-in-law and how God transformed both of them from prickly to pleasing.
---
Prickly People in the Christmas Story:
Advent Devotional
Are you ready to quit Christmas this year? Do you struggle to find joy, peace, and hope in this crazy time of the year?
Mary and Joseph encountered lots of prickly people and prickly situations at the first Christmas. First, it was "those people" who almost succeeded in robbing them of Joy. Then it was the innkeeper who almost succeeded in removing their Peace by "putting them out." And finally, it was Herod who tried to ruin their Hope by putting them on a road they never expected to travel.  But they were able to experience Joy, Peace, and Hope anyway.
Learn how we can face our own prickly holiday situations and still find Joy, Peace, and Hope.
A one hour devotional.
---
What to do When Your Bubble Bursts
Deb tells about her bubbly, exciting life in Europe, and how she was able to face a tragedy after trading her bubbly life for one of meaning and purpose. This is her testimony, the story of how God called her to Himself just in the nick of time.
Deb shares funny, challenging, and sometimes embarrassing stories of a wealthy American living in a foreign country. She tells about her bubble-bursting experience – the suicide of her father.
Without dwelling on the suicide she shares how life was shattered on the outside and how inner qualities of peace, power, and purpose got her through the most challenging days of her life.
The one hour presentation is upbeat and hopeful. An invitation could be included if desired.
---
Contact Deb

to find out how she can minister to your group.
Got a Prickly Person?
Subscribe here and receive my complimentary
Prickly People Prayer Calendar.
30 days of prayer for you, and 30 days of prayer for Prickly!