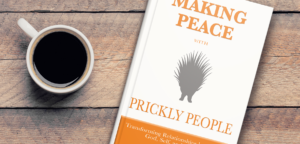 Thank you for being willing to join my book review team!  Just click the link below to get started. You will receive 2 emails. One to ensure you are not a spammer, and one with my free offers.
I will be in contact with you to determine whether you would like the kindle version or paperback version of Making Peace with Prickly People.
CLICK HERE to get started. Make sure you select Book Review Team as one of your preferences.
Got a Prickly Person?
Subscribe here and receive my complimentary
Prickly People Prayer Calendar.
30 days of prayer for you, and 30 days of prayer for Prickly!