God called me to follow Him just at the brink of a family tragedy.  I love to share my amazing journey of healing with anyone who will listen. My greatest joy is passing on the wisdom God has taught me about forgiveness, healing, and destiny.
I live in Michigan (where the people are hardy) with Bruce, my husband of 40 years. We have two married children and 2 grandsons. In my spare time I love to hike, read and crochet. Bruce and I, along with my sister Kathy and husband Craig have set a goal to hike One Million Steps across America, state by state. We've completed 29 hikes so far: over 700,000 steps.
For Women's Ministry Leaders: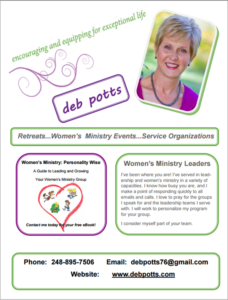 I've been where you are! I have shared responsibilities for women's ministry at my church and in a para-church ministry.
I know how busy you are, and I make a point of responding quickly to all emails and calls. I love to pray for the groups I speak for and the leadership teams I serve with. I will work with your team to personalize my program for your group. I'm here to serve you. I've got creative ideas for icebreakers, small group discussion questions, games, and more. Just ask!
I know that most groups have a limited budget and I am willing to work with you on that. Contact me and let's talk!
I love to connect with women in coffee shops and in auditoriums; in speaking and in writing; with humor and candor. I've been a teacher, bible study leader and Christian speaker since 1999. I was a Stonecroft Speaker from 2006-2015.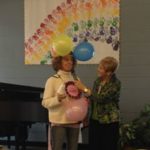 Deb has spoken for over 100 events since 2006 to over 5000 audience members. Here are some past events:
United Methodist Church, Imlay City, Michigan
United Methodist Church, Byron, Michigan
Michigan Assistants in Ministry Conference of United Methodist Church, Tustin, Michigan
Camp Living Waters Women's Retreat, Luther, Michigan
Meadowbrook Christian Church, Rochester, Michigan
Cornerstone Church MOPS, Caledonia, Michigan
Women Today Retreat, Sault Ste. Marie, Michigan
Bible Study Expo, online interview
Rehoboth Reformed Church, McBain, Michigan
Jobs Club, Royal Oak, Michigan
Women with Faith Retreat, Michandoh, Coldwater, Michigan
Smash48 Retreat Workshop, SpringHill Camps, Evart, Michigan
KMOMs, Kensington Church, Troy, Michigan
Jobs Club, Warren, Michigan
Women's Advent Brunch, St. John Lutheran Church, Rochester, Michigan
Advent by Candlelight, Milford Presbyterian Church, Milford, Michigan
Kensington Community Church Women's Retreat Workshop, Springhill Camps, Evart, Michigan
Christian Women's Clubs in St. Mary's, Sharonville, Lakeview and Troy, Ohio
Women's Retreat, Mt Hope Congregational Church in Livonia, Michigan
Christian Women's Clubs in Leamington, Tecumseh, and Sarnia, Ontario
PEO Club in Rochester Hills, Michigan
Women's Connections in Elkhart, Marshall County and Koscuisko County, Indiana
Women's Retreat, Mt Hope Church, Port Huron, Michigan
Spring luncheon, Meadowbrook Christian Church, Rochester Hills, Michigan
Making Peace with Prickly People workshop, Suburban Collection, Novi, Michigan
Women's Advent devotional, Good Shepherd Lutheran Church, Lake Orion, Michigan
Goals Your Way workshop, Jobs Club, Warren, Michigan
Women's Connections, Sylvania and Toledo, Ohio
First Baptist Church of Rochester, Michigan
Christian Women's Clubs in Kalamazoo and Manistee, Michigan
Women's Retreat on Forgiveness, 2 churches and a women's prison, Constanza, Romania
Christian Women's Club, Christian Family Center, Adrian, Michigan
Oakland Christian School Chapel, Auburn Hills, Michigan
Maranatha Baptist Church, Clarkston, Michigan
First Baptist Church of Pontiac, Michigan
In 2009, I was certified as a Personality Trainer through Florence Littauer's CLASSeminars. I continue to speak, write and coach using the transforming model of the personalities. I've developed my own online personality assessment, Personality Key. I'm also a graduate of Carol Kent's Speak Up with Confidence Advanced Class.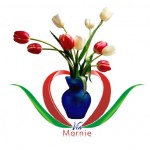 I'm a member of Women Speakers, the largest online directory of Christian speakers. 
I am a founder of the Michigan Christian Women Speakers network group. If you are a speaker in the SE Michigan area, contact Deb for more information.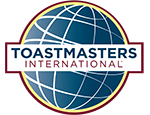 I'm an active member of Toastmasters International, having earned the Competent Communicator and Competent Leader awards. I love the opportunities of Toastmasters: to constantly improve my speaking and leadership skills, to mentor other club members, and to compete in contests.

Bruce and I lead the Campus Marriage Team at Kensington Community Church, in Orion, Michigan.   We mentor couples and individuals, and are certified Facilitators for the marriage assessment tool –  Prepare & Enrich.
Got a Prickly Person?
Subscribe here and receive my complimentary
Prickly People Prayer Calendar.
30 days of prayer for you, and 30 days of prayer for Prickly!