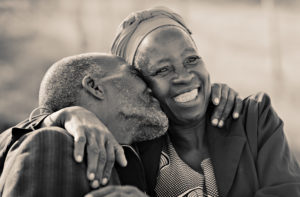 We mentor married couples because we believe in marriage. As leaders for our church campus Marriage Ministry, we are always looking for new ways to encourage our couples to keep trying. I was recently reading about how to turn bad days into useful information and had an 'ah-ha' moment. Out of that moment comes 5 reasons to stick it out when your marriage is on the rocks, based on the Science of Change and confirmed by Scripture.
Valuable Crises
Rahm Emanuel once said, "You never want a serious crisis to go to waste." One of the most earth-shattering crises is a marriage on the rocks. We personally have mentored two couples who ended their marriages in divorce. This is so discouraging. One of the couples was only married for 2 years and had a baby. We've found that sometimes a person who is just contemplating divorce will begin to attend Divorce Recovery, without even trying counseling or Marriage Mentoring!
So how do we convince couples to use their marriage crisis to it's fullest advantage? The Science of Change is a great place to start. The Science of Change describes what scientists know about how the brain handles change. We might be trying a new diet, new exercise regime, or a new way of communicating with our spouse. Our brains react in pretty much the same way regardless of what type of change we are experiencing.
The Science of Change acknowledges there is an up and down to change. It isn't the triumphs that teach us, it's the flops. They know it's the mess-ups that will enable us to achieve, once we embrace them and learn from them. Dr. Daniel Amen says, "We have to turn bad days into useful information."
Here are 5 reasons to stick it out when your marriage is on the rocks, based on the Science of Change and confirmed by Scripture.
ONE: Everyone Fails
We are all on a level playing field, none of us is perfect. Without sounding like Eeyore, having realistic expectations for marriage is important. Our pre-marriage mentors always try to share this with our engaged couples. Most of them are in la-la land and see only through rose colored glasses. Marriage is not always easy, for several reasons:
We bring baggage into our marriages from our past.
We have different personalities and genders.
We change over time. The person you married is going to change as the years go by, and so are you!
Life is difficult. When difficulties come we begin to see our relationship wasn't so great after all. It's easy to get along when things are going well.
Basically, the main reason we fail at times in our marriage is that we are all selfish. "There is no difference between Jew and Gentile, for all have sinned and fall short of the glory of God" (Romans 3:22b-23).
TWO: Failure is the Best Teacher
In marriage, failure can be our best teacher.  A crisis is a time to take stock and ask how have I contributed to this mess? It's a wake-up call bringing us to our senses and inspiring us to do something before the marriage ends.
We often hear from couples in crisis looking for marriage mentoring. One of the first things we do is set them up for the Prepare-Enrich marriage assessment. The comprehensive report gives us a lot of data about their strengths and growth areas. This is often a wake-up call for couples. For those who are humble enough to admit their part in the crisis, healing takes place with some dedication to work it out.
Statistics prove that couples who struggle and choose to stick it out are out of the water within 5 years. They look back and are so grateful they did stick it out. When we jump too quickly to divorce we miss an opportunity to grow and strengthen our marriages. We also lose the opportunity to teach our children something about sticking it out in any life situation. The well-known 50% divorce rate is really the rate for first marriages. Second marriages have a divorce rate of 64% and third marriages, 73%. If problems are not solved in the first marriage, it's not likely they will do any better the next time.
Scripture agrees that failure is the best teacher: "Consider it pure joy, my brothers and sisters, whenever you face trials of many kinds, because you know that the testing of your faith produces perseverance. Let perseverance finish its work so that you may be mature and complete, not lacking anything" (James 1:2-4).
THREE: No One Sustains Change without Bad Days
The Science of Change is not linear. When we implement a new communication tool with our couples, we ask them to practice it. We let them know it will feel awkward at first, and they might resist doing the homework. We know that any kind of change is not without ups and downs.
The graph above shows how we change. In the beginning, we have mostly bad days, our feelings are pretty down. Then we implement a change, and usually right away we feel great, it's working!
But then we have a setback and are plummeted into the dumps. We think this isn't working, we better just give up. Because of our initial success, we think the problem is gone! But that's not the way our brain works. Our patterns are pretty deep, especially if they've been long term patterns. So we have to keep at it.
We evaluate the failure and ask ourselves what happened, what could we alter to have a different outcome? What can we learn from this failure?
Here's how this works in marriage mentoring
We meet with a couple for the first time and give them a communication exercise – it's called the Speaker/Listener. Each spouse gets a turn to be the speaker, sharing their feelings about a topic. The other spouse is the listener and their responsibility is to listen and then share what they heard. It's very effective but very awkward at first. So we give the couple homework to practice this once a day.
Monday they practice the Speaker/Listener. It works! They feel great.
Tuesday there is a parent conference after school, they get home late and go to bed without trying to practice.
Wednesday, Thursday, and Friday fly by and they have forgotten all about it. They start bickering, and old habits of communication are back with a vengeance. They want to give up, this isn't going to work.
Instead of giving up, they could evaluate why they failed and how they can change.
Add 15 minutes a day in their calendars for homework.
Set up reminders so they don't forget.
Cut some things out of their schedule while they are working on their marriage.
If they continue to learn from each setback, they will see over time that this technique does indeed work. They begin to have more good days than bad.
This passage from Scripture illustrates Paul also had to work on change in his own life. "Brothers and sisters, I do not consider myself yet to have taken hold of it. But one thing I do: Forgetting what is behind and straining toward what is ahead, I press on toward the goal to win the prize for which God has called me heavenward in Christ Jesus" (Philippians 3:13-14).
FOUR: Failures Make us Lean on Jesus
Our marriage ministry is considered a discipleship ministry. We disciple couples in the context of marriage. The best outcome from marriages on the rocks from God's perspective is two people who fall back in love with Jesus and back in love with each other. God doesn't cause your marital discord, but He sure wants to use it for your good, and the good of others.
"So do not fear, for I am with you; do not be dismayed, for I am your God. I will strengthen you and help you; I will uphold you with my righteous right hand" (Isaiah 41:10).
FIVE: Failures Equip us to Help Others
One of the ways we try to encourage our mentee couples is to paint a picture of the future. When two spouses are dedicated to working together to heal, any marriage problem can be solved. Our ultimate goal in mentoring is to one day see our conflicted couples sitting on the other side of the table, reaching into a younger couple's messy life.
"Simon, Simon, Satan has asked to sift all of you as wheat. But I have prayed for you, Simon, that your faith may not fail. And when you have turned back, strengthen your brothers" (Luke 22:31-32).
Is your Marriage on the Rocks?
You may be reading this post and wondering if you should give up on your marriage. Will you stick it out after reading this article? I hope so. But just sticking it out without implementing change probably won't have a good outcome. I encourage you to seek counseling or mentoring to guide you into a place of healing.
More information about the Prepare-Enrich company can be found on their website.
…because U count, deb