So, you know what a bucket list is, right? A list of goals you want to achieve before you kick the bucket – bite the dust – take the dirt nap. You do have a bucket list, don't you???
According to Douglas Vermeeren, international speaker and best selling author on goals, only 20% of people set goals. And 70% of them don't ever achieve their goals!
Sounds like we have a long way to go in improving our goal setting and achievement. A study at the Dominican University of California showed a 33% improvement in attaining goals when three coaching tools were used: Commitment, Accountability, and Record Keeping.
I am a Success Principles Certified Coach. I blog, speak and coach on goals. I have a bucket list item – to hike One Million Steps across America. To illustrate goal setting and achievement, I will share how our One Million Steps goal was set and is being achieved using these 3 tools.
Commitment: Create your bucket list
The first step in finishing your bucket list is writing your bucket list. If your goals are not SMART, then you probably won't be able to accomplish them. You might have heard the term SMART goals. This was coined in 1981 by George T. Doran, who devised this simple acronym to help us remember the important points in setting goals. If a goal is not set correctly, it will never be achieved.
S – Specific
A smart goal answers the questions: Who, What, When, Where, Why.
Who – my husband, Bruce and I, my sister Kathy and her husband, Craig.
What – hike 1 million steps
When – in our lifetimes
Where – all 50 states
Why –Each of us had a family member with Alzheimer's. We heard that staying physically active is a good way to stay healthy as we age.
M – Measurable
Can you measure your progress, and will you know when you reach your goal? Instead of saying we wanted to hike a lot, we stated exactly how many STEPS we would hike. So far, since 2006, we have hiked 609,355 steps.
A – Attainable
Will you be able to attain this goal? We calculated that a hike of 10 miles was about 25,000 steps. 50 of those hikes would get us to 1 million, with some wiggle room.  And a hike of 10 miles could be done at our rate of walking in about 5 hours, leaving plenty of time for a nice dinner.
R – Realistic
Are you willing and able to accomplish this goal? We were over 50, and we think we will be 70 when we finish. We are willing to keep up the work for this goal, hoping it will help us avoid dementia. It's a long-term goal, one that we are more confident than ever that we will be able to achieve.
T – Timely
A smart goal has a time limit on it. With no time limit there's no urgency to finish. How long will our legs keep going? We hike from 2 to 5 states per year, and so far we've completed 25 hikes. We will hike in 3 states in June. We will finish before we are 70. Our track record encourages us!
Accountability
It's important to be accountable to someone when you are working on a goal. We have built in accountability, since there are four of us in this together. None of us wants to disappoint the others, so we stay in shape.
If you are looking for someone to be accountable to, choose someone who has strengths that are different from yours.
If you're not sure what goals to set, find someone with big ideas
If you lose interest and fizzle out, find someone who will hold your feet to the fire
If you have lots of big ideas but get lost in the details, find someone who loves details
If you are too serious about goals, find someone who will make you stop and smell the roses and celebrate a little.
Record Keeping
Zig Ziglar said, "Keep your eyes on your goal, not on your obstacle." You can count on the fact that obstacles will occur. To keep your eyes focused on the goal, keep track of your progress. Celebrate milestones. These are ways to keep your focus where it needs to be.
Our One Million Steps goal has several avenues of record-keeping:
I blog about each hike
My sister is building a scrapbook about our progress
We have a spreadsheet to record the dates, locations and steps
We also celebrate our milestones. At the end of each hike, we always take the "Thumbs Up" photo. Then we go out for a nice dinner, followed by a visit to the hot tub or bed!
What's on YOUR bucket list?
Looking back at the past 7 years of our hikes is so much fun. We are exhausted when we finish a hike, but it feels so good to see the progress. Each hike gets easier and easier. We've finished 25 hikes so far, with 3 more scheduled this summer.
My father-in-law, Bob Potts, graduated from high school in 1946. His class motto was "If you have an aim in life, don't forget to pull the trigger."
I hope I've inspired you to take aim, pull the trigger, and start your bucket list! Please share some of your bucket list items with my readers.
…because U count, deb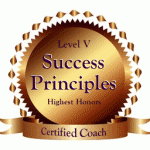 Contact me if you are interested in getting help with either setting or achieving your goals.
Blog posts about One Million Steps:
Got a Prickly Person?
Subscribe here and receive my complimentary
Prickly People Prayer Calendar.
30 days of prayer for you, and 30 days of prayer for Prickly!